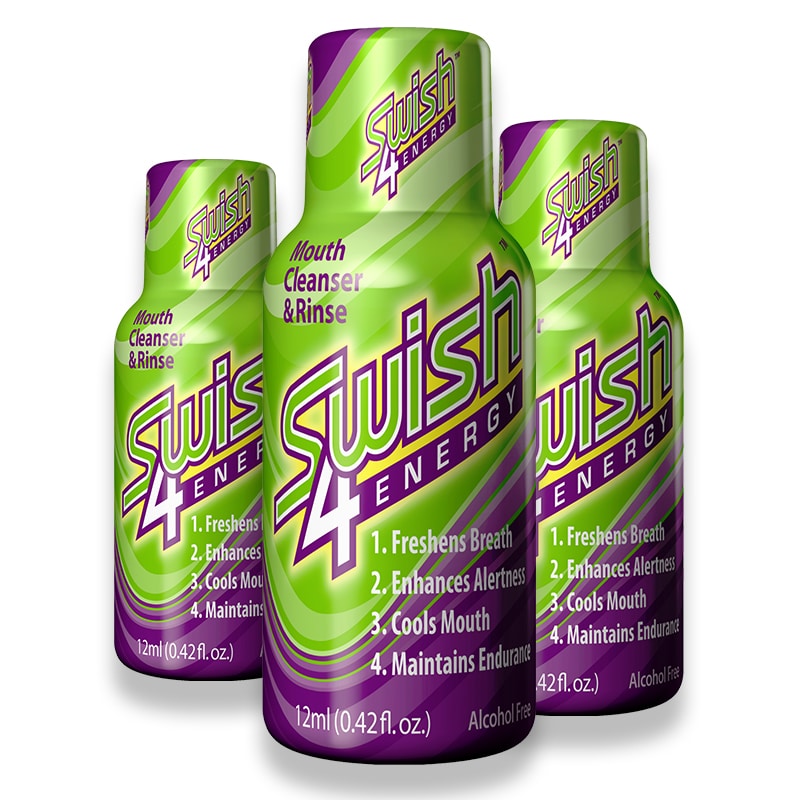 Our innovative product is designed for those who want fresh breath, but also want to feel more alert. Rinsing your mouth with Swish4Energy® leads to absorption through the buccal mucosa, which are the membranes that form the lining of the cheeks and lips. The pocket-sized bottle is convenient and makes it easy to carry and use whenever needed. You may want to use Swish4Energy® after a flight, after a meal, before an important meeting, or in the morning to start off your day with fresh breath.
1-10 cases (150 bottles/case)
10+ cases (150 bottles/case)
Interested to learn more?
Please contact Indi Kormaku
Email: ikormaku@youfirstservices.com
Phone: +1-866-265-6105 ext 1055