Get 20% off your order with code SWISH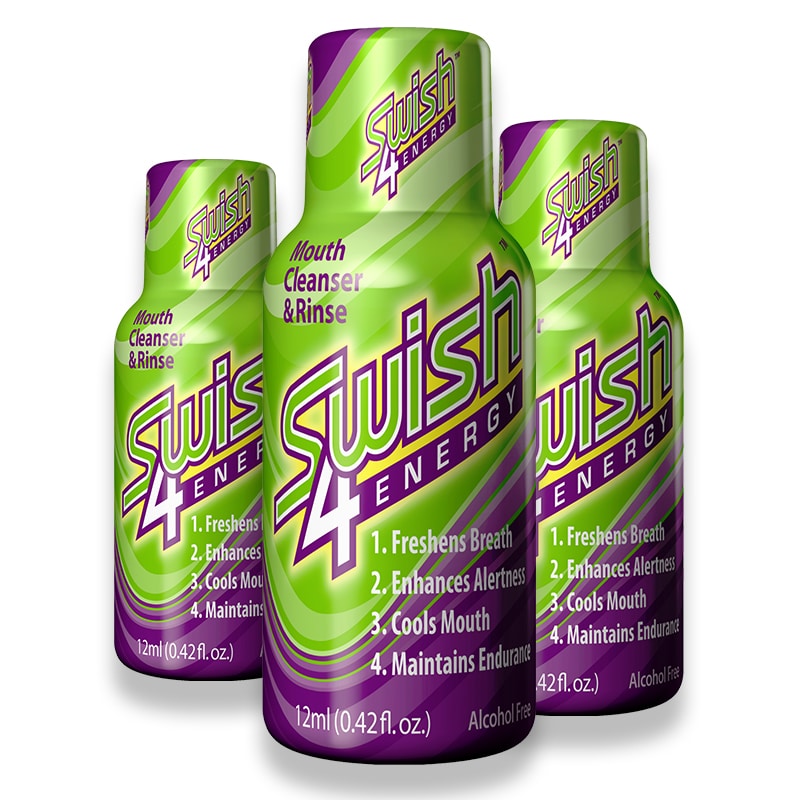 Swish4 mouth rinse is a new trend setting and innovative mouth cleansing product. Our product provides a cooling, freshening and instant alert feeling with each use.
The pocket-sized bottle makes it easy to carry and use whenever needed. Stay focused and alert throughout your day with a simple Swish!