Fresh Breath is a swish away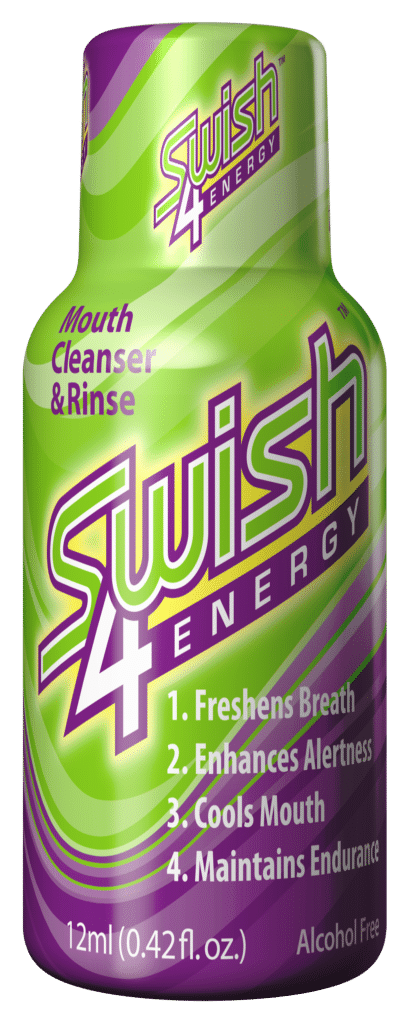 Swish4® is a science-driven energy rinse designed to freshen breath, cool the mouth, enhance alertness and also maintain endurance in less than 4 minutes. Swish4® is for those who are on the go and want to banish bad breath!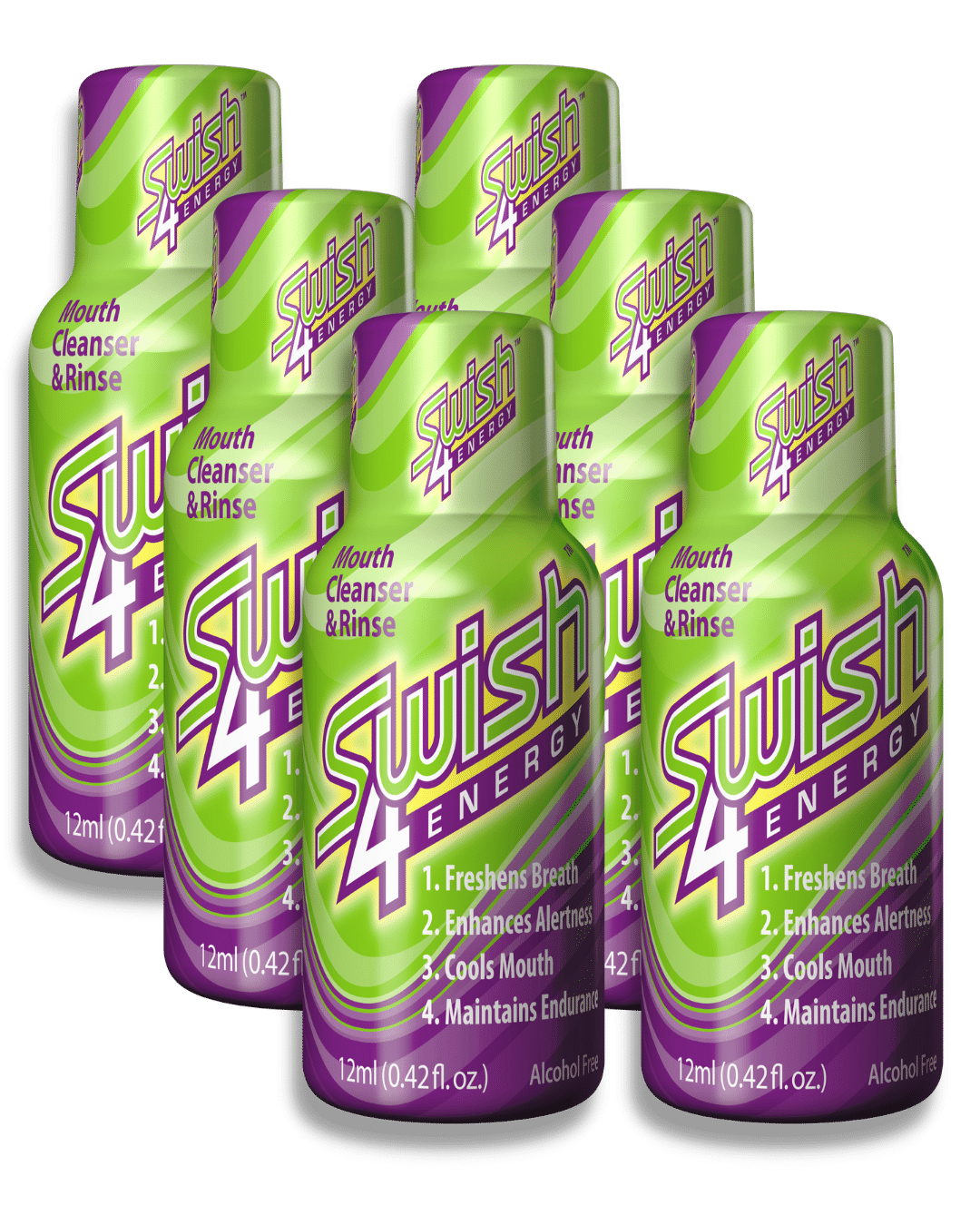 * This offer is valid for single use per user
and can be applied to Swish4 6-pack & 12-pack. Swish4 freshens and cools your mouth, leaving you feeling fresh Swish4 is science-driven energy oral rinse that gives you a gentle quick energy boost in less than 4 minutes Caffeine improves performance on both simple and complex attention tasks Vitamin inclusion helps maintain endurance when feeling fatigued or stressed Swish4 has 12-ingredient simple formula that contains water, Essential Oils, Xylitol, Monk Fruit Extract and Vitamin E. All ingredients are Generally Recognized as Safe by FDA Swish4 has travel-friendly 0.5oz size. You can take it on the plane, include in your purse, or carry in a pocket.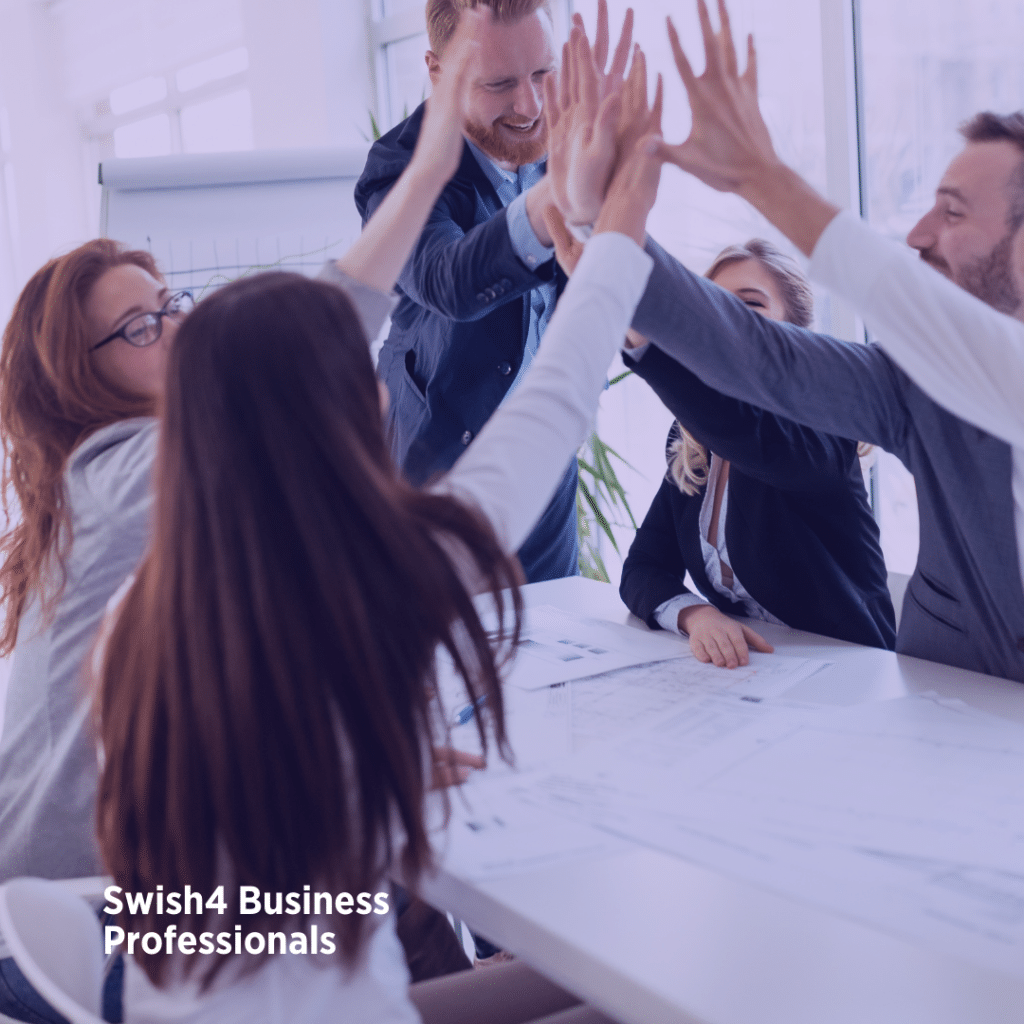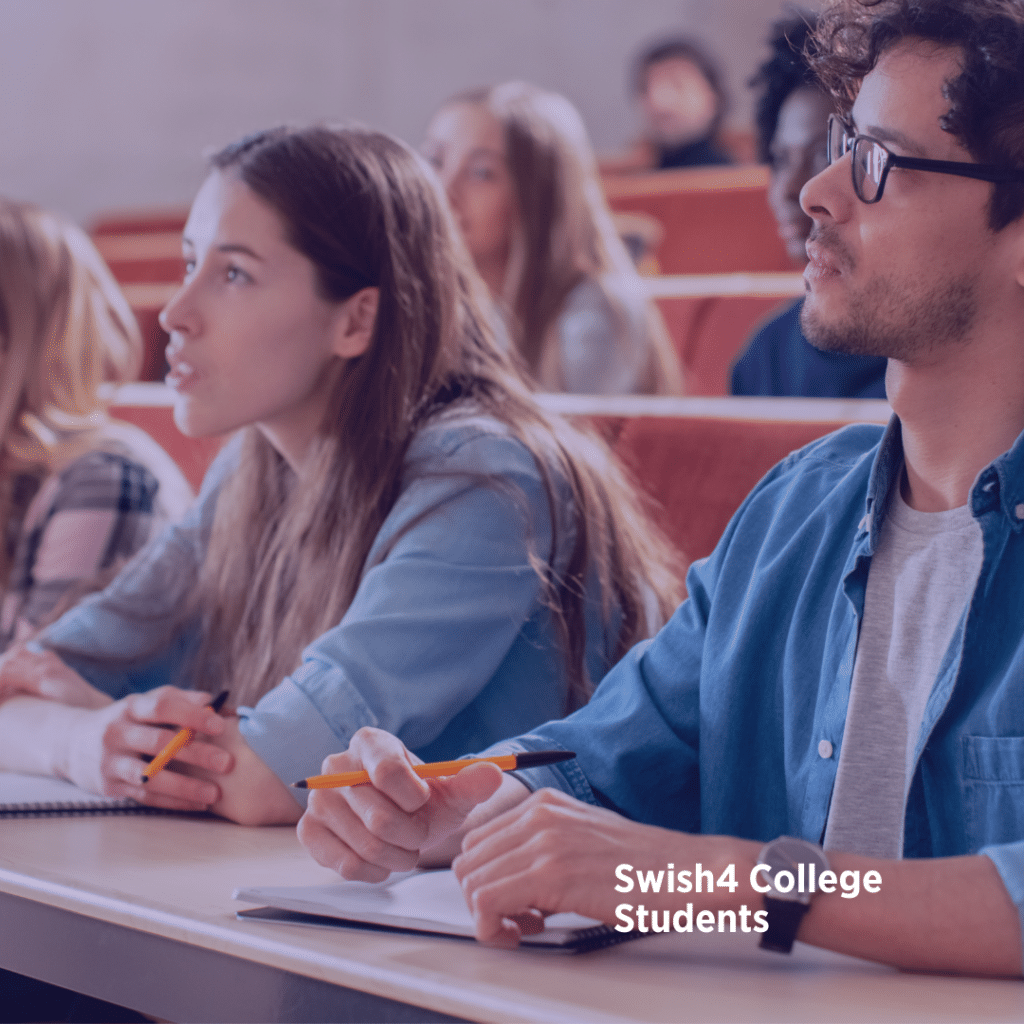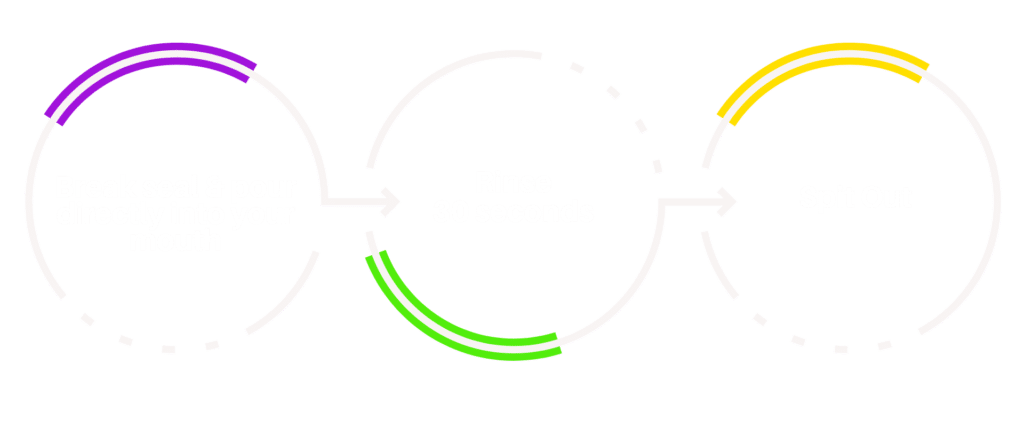 CAUTION: Body response to Swish4® may vary from person to person. Please use Swish4® mouth rinse no more than three times a day, as recommended. Please limit caffeine intake to permissible levels to avoid difficulty in sleeping, nervousness, and increased heart rate. Do not take Swish4® if you are pregnant, nursing, under the age of fourteen, or are allergic to any of the ingredients (including caffeine). Do not take Swish4® if you have any medical condition that might come into conflict with this product